E52 – Alicia McLain, Principle at Operational Innovations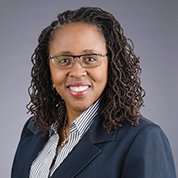 Welcome to KnolShare with Dr. Dave. Streamed on Grokshare.com and broadcasted on iTunes, Spotify, and Google Play. You are listening to Episode #52, featuring Alicia McLain, principle at Operational Innovations. The topic is "Learn Fast – Inspect and Adapt".
Alicia McLain is an entrepreneur and executive agile coach and trainer. Her focus is the application of leadership practices that help her clients achieve success.
Alicia said, It's important to be selective about the work that you do, particularly if you have a vision you're targeting. The result was that it helped me to really work on my training message, how I delivered it, and how I transferred energy to folks.
I sat down with Alicia to learn more about her inspiration, challenges, discovery, and resilience.
This interview is extracted from the Elastic Minds: What are you thinking? book. The book is available on Amazon.com as a kindle or print.
We would like to thank our sponsor KnolShare for the continued support for this podcast. Visit KnolShare.org to achieve your awesomeness through agile coaching and training, digital transformation strategy, agile organization development, lean business startup, and diversity and inclusion training.
We support lean thinking and agile life skills education through the 5 Saturdays program. Visit 5Saturdays.org to donate your time, money, and knowledge.
Checkout Dr. Dave's latest book Elastic Minds: What are you thinking? On Amazon.com. You will also find his book Transforming your leadership Character: The lean thinking and agility way on Amazon.com.
Look for the KnolShare with Dr. Dave podcast on iTunes, Spotify, and Google Play.
The KnolShare with Dr. Dave Podcast is Streamed on GrokShare.com.
If you have any questions for Dr. Dave reach out on twitter @DrCorneliusInfo or @KnolShare.
This podcast and interview produced by Dr. Dave Cornelius
Copyright 2018 KnolShare
Podcast (ks_dd): Play in new window | Download (Duration: 28:52 — 39.6MB) | Embed