E61: Marilyn Johnson – The Solopreneur Journey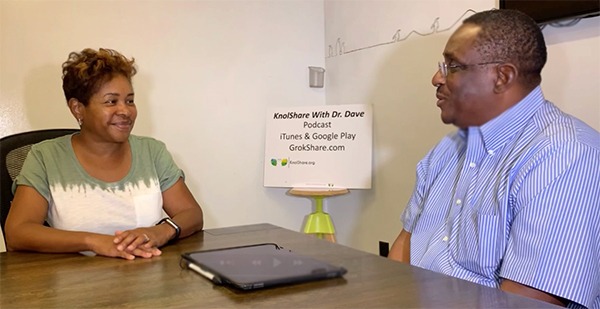 Welcome to the KnolShare with Dr. Dave podcast, hosted on Grokshare.com and streamed on iTunes, Google Play, and Spotify. You are listening to Episode #61 featuring Marilyn Johnson, CEO of MHJohnson, & Associates. The topic is "The Solopreneur Journey".
Interview Questions
What are the challenges that you face as a Solopreneur?
Tell us about the purpose of the SoloCEO Summit?
What was the inspiration for the conference?
Describe how the MHJohnson, & Associates services improve the effectiveness of your clients.
How do you make your services sticky so that customers remain loyal to your brand?
If there was one thing that you would like to share with women entrepreneurs, what would be that one piece of advice?
Sponsors & Summary
We would like to thank our sponsor KnolShare for the continued support for this podcast. Visit KnolShare.org to achieve your awesomeness through agile coaching and training, digital transformation strategy, agile organization development, lean business startup, and diversity and inclusion training.
We support lean thinking and agile life skills education through the 5 Saturdays program. Visit 5Saturdays.org to donate your time, money, and knowledge.
Checkout Dr. Dave's latest book Elastic Minds: What are you thinking? On Amazon.com. You will also find his book Transforming your leadership Character: The lean thinking and agility way on Amazon.com.
Look for the KnolShare with Dr. Dave podcast on iTunes, Spotify, and Google Play.
The KnolShare with Dr. Dave Podcast is Streamed on GrokShare.com.
If you have any questions for Dr. Dave reach out on twitter @DrCorneliusInfo or @KnolShare.
This podcast and interview produced by Dr. Dave Cornelius
Until next time, find your awesomeness.

Copyright 2019 KnolShare.

Podcast (ks_dd): Play in new window | Download (Duration: 23:52 — 32.8MB) | Embed