E67: Adiba Nelson – Relentless Perseverance #canstopwontstop Influences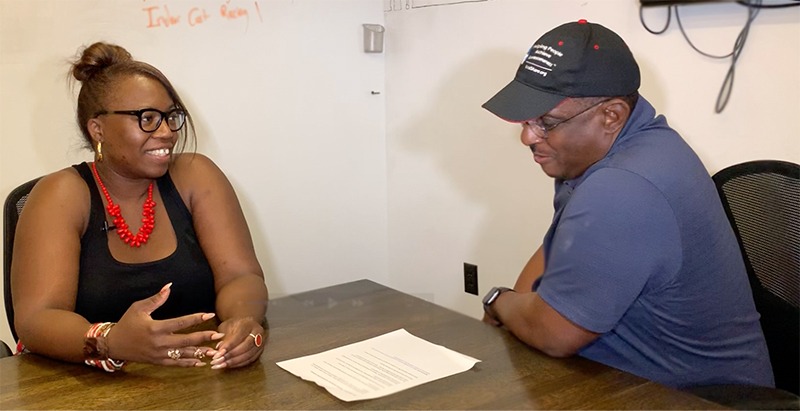 You are listening to episode #67 with Adiba Nelson. Adiba is a mom, author, speaker, and advocate for positive living. Our conversation is Relentless Perseverance #canstopwontstop Influences.
Check out Adiba's article in the Washington Post.
Where are all the books for Black Moms Link:
Interview Questions:
What are your Relentless Perseverance moments and #canstopwontstop Influences that is important to you?
How would you describe Adiba Nelson to someone you met at a coffee shop?
Your current book is Meet ClaraBelle Blue (The ClaraBelle Series Book 1). How is this book influencing kids and parents?
Share about your recent article "Where are all the books for Black Moms" in the Washington Post and why is that discussion so important?
Your focus is also about body positive conversations that help young women to quiet the critical voices that limit the ability to life fully. Tell us more about your involvement.
What is your next pursuit that will fill Adiba Nelson?
What message would you like our audience to hang on to and connect with you about?
Adiba's and ClaraBell Blue Social Media Links
Adiba's Website: https://thefullnelson.net/
Adiba's Facebook: AdibaNelsonWriter
Adiba's Instagram & Twitter: @AdibaNelson
ClaraBelle Blue Website: https://www.clarabelleblue.com/
ClaraBelle Blue Instagram & Twitter: @ClaraBell_Blue
Sponsors & Summary
We would like to thank our sponsor KnolShare for the continued support for this podcast. Visit KnolShare.org to achieve your awesomeness through agile coaching and training, digital transformation strategy, agile organization development, lean business startup, and diversity and inclusion training.
We support lean thinking and agile life skills education through the 5 Saturdays program. Visit 5Saturdays.org to donate your time, money, and knowledge.
Checkout Dr. Dave's latest book Elastic Minds: What are you thinking? On Amazon.com. You will also find his book Transforming your leadership Character: The lean thinking and agility way on Amazon.com.
Look for the KnolShare with Dr. Dave podcast on iTunes, Spotify, and Google Play.
The KnolShare with Dr. Dave Podcast is Streamed on GrokShare.com.
If you have any questions for Dr. Dave reach out on twitter @DrCorneliusInfo or @KnolShare.
This podcast and interview produced by Dr. Dave Cornelius
Until next time, find your awesomeness.
Copyright 2019 KnolShare.
Podcast (ks_dd): Play in new window | Download (Duration: 37:47 — 51.9MB) | Embed