EAFH-6: Tucson, An Agile City in the Making – A Conversation with Edmund Marquez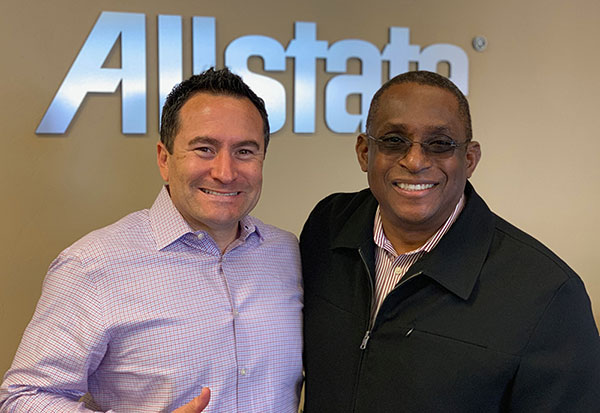 Hello and welcome to the KnolShare with Dr. Dave podcast. This is your host Dr. Dave Cornelius. The KnolShare with Dr. Dave podcast is hosted on GrokShare.com and streamed on iTunes, Spotify, and Google Play.
I want to encourage everyone to find their awesomeness, it is a choice.

Tucson's Mayor, Jonathan Rothschild issued an official proclamation stating March 11, 2019 through March 17, 2019 is "Be Agile Week" . We are issuing the Be Agile Week Challenge in Tucson, AZ. and in other areas of the world. Visit www.AgileOpenArizona.com to learn more.

Sometimes you hear and see someone share a story and you pause to think, I would like to learn more about that person. I heard Edmund Marquez share his story at a Startup Tucson coffee event at Connect CoWorking and I said, Edmund Marquez is someone that I would like to learn more about. The authenticity and transparency of his business journey and transformation story is a destination that I aspire to reach. It is great to meet a new friend in a new city and feel welcomed.
The topic is Be Agile in Tucson, AZ. Edmund's perspective on the city of Tucson, AZ is based on a passionate desire to see the city grow to support the needs of the citizens and compete for new business opportunities with neighboring cities.

The Interview questions for this podcast include the following:
Share your story about your journey as a business leader.
Dream with me for a minute. If Rio Nuevo was to assume the attributes of "Be Agile Week", what would you plan to accomplish? What would you change?
What would an Agile Tucson look like to you?
Why would an agile economy be important for Tucson in your opinion?
How would that change the economic ecosystem of the city?
What is your message to the business, academic, and spiritual communities in Tucson about the "Be Agile Week"?
Agile means intentionally responding to change caused by opportunities and threats by inspecting and adapting environments. The change is satisfied by delivering measurable outcomes that can be realized and shared.
Our strengths and weaknesses are amplified through the agile mindset and frameworks.
Agile is a practice that can be used in any industry and help people achieve awesomeness.

Edmund said, Rio Nuevo 3.0 is very, very agile.  We are very agile as compared to the City of Tucson, Pima County, and other entities that we work with.  Rio Nuevo's investments included $30 million dollars in downtown Tucson with an additional $330 million future projects coming.
We would like to thank our sponsor KnolShare for the continued support for this podcast.  Visit KnolShare.org to achieve your awesomeness through agile coaching and training, digital transformation strategy, agile organization development, lean business startup, and diversity and inclusion training.
We support lean thinking and agile life skills education through the 5 Saturdays program. Visit 5Saturdays.org to donate your time, money, and knowledge.
Checkout Dr. Dave's latest book Elastic Minds: What are you thinking? On Amazon.com. You will also find his book Transforming your leadership Character: The lean thinking and agility way on Amazon.com.
Look for the KnolShare with Dr. Dave podcast on iTunes, Spotify, and Google Play.
The KnolShare with Dr. Dave Podcast is Streamed on GrokShare.com.
If you have any questions for Dr. Dave reach out on twitter @DrCorneliusInfo or @KnolShare.
This podcast and interview produced by Dr. Dave Cornelius
Until next time, find your awesomeness.

Copyright 2019 KnolShare.

Podcast (ks_dd): Play in new window | Download (Duration: 26:21 — 36.2MB) | Embed