EAFH20: Alicia McLain – Coaching, the secret sauce to building accountability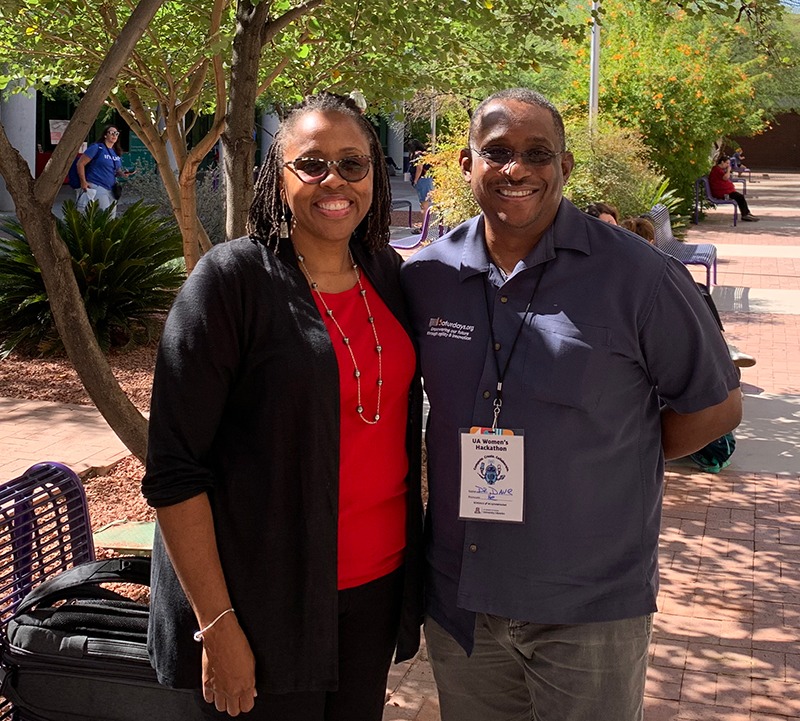 Alicia McLain visits the Agile for Humanity Tucson Meetup at the University of Arizona during the TENWEST Festival Women Hackathon.
In this presentation you will learn:
1) What is (professional) coaching?
2) Why is it an important skill to have for Agile coaches?
3) Coaching demo
4) Tips & Resources you can use to start right away
Topic Category(ies): Professional Coaching, Leadership
SPEAKER BIO:
Alicia is a Scrum Alliance Certified Scrum Professional with over 15 years of organizational transformation experience. She is a Project Management Professional with a Master's in Organizational Leadership so the lens through which she sees the Agile transformation may be different than her peers. Alicia's passion is using Agile practices to build high performing teams and having designed, developed and led multiple Agile transformations she has seen this unfold in a variety of organizations. Alicia is an independent Lean Agile Transformation | Executive Coach with most of her clients here in San Diego. She is also an adjunct professor at UCSDX. When she's not working, Alicia is happy spending time with family, crafting, reading, wine tasting or traveling.
Sponsors & Summary
We would like to thank our sponsor KnolShare for the continued support for this podcast. Visit KnolShare.org to achieve your awesomeness through agile coaching and training, digital transformation strategy, agile organization development, lean business startup, and diversity and inclusion training.
We support lean thinking and agile life skills education through the 5 Saturdays program. Visit 5Saturdays.org to donate your time, money, and knowledge.
Checkout Dr. Dave's latest book Elastic Minds: What are you thinking? On Amazon.com. You will also find his book Transforming your leadership Character: The lean thinking and agility way on Amazon.com.
Look for the KnolShare with Dr. Dave podcast on iTunes, Spotify, and Google Play.
The KnolShare with Dr. Dave Podcast is Streamed on GrokShare.com.
If you have any questions for Dr. Dave reach out on twitter @DrCorneliusInfo or @KnolShare.
This podcast and interview produced by Dr. Dave Cornelius
Until next time, find your awesomeness.
Copyright 2019 KnolShare.
Podcast (ks_dd): Play in new window | Download (Duration: 1:07:38 — 124.4MB) | Embed